Belle & Wissell
September 22, 2017
As renovations to Oxbow continue, Belle & Wissell crafted a bold, hand-painted mural for the main building's exterior. Visitors approaching from the north end of the street, as well as from the Interstate 5 onramp, are greeted by the painting. The abstracted typographic mural is intended to generate curiosity for Oxbow's cross-disciplinary offerings, while marking Oxbow as a place for artistic expression. Oxbow began its artist-in-residence program in Fall of 2016, with plans for continued site-specific visual art and diverse community events.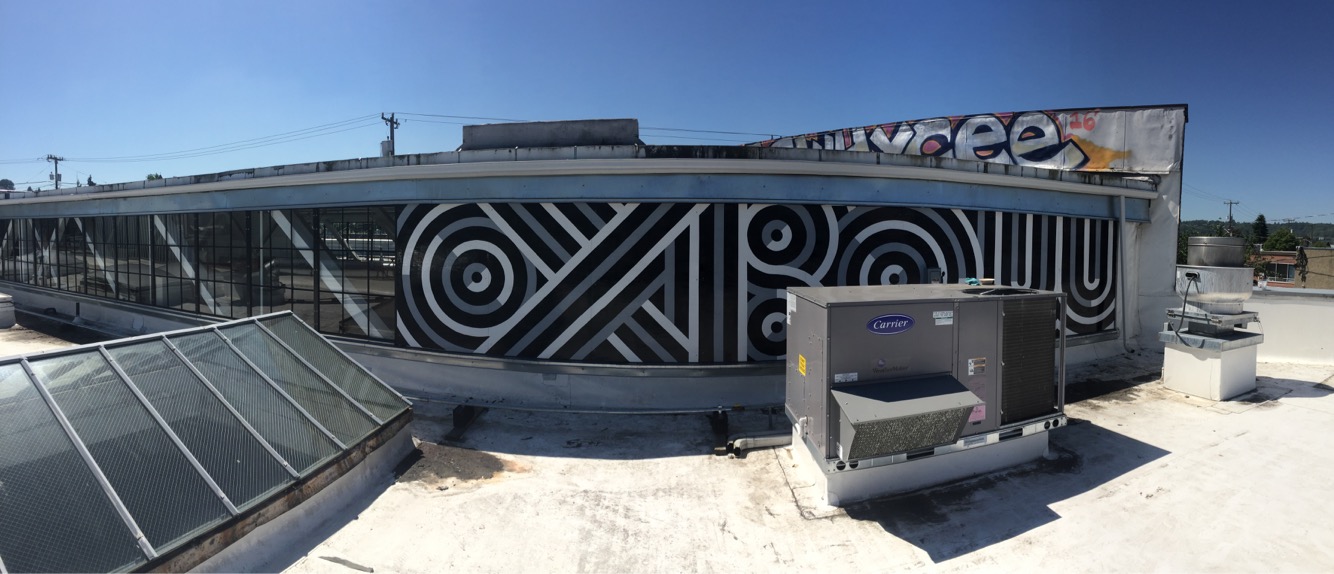 Eric Harvey, Belle & Wissell's Art Director, designed the graphic mural; Izzi Vasquez, a Belle & Wissell designer and past apprentice in hand-painted signage, led its execution. The composition was stenciled and hand-painted onto plywood panels. It is now installed on the north side of Oxbow, on the exterior of Belle & Wissell's new studio mezzanine space.
Newsworthy
From time-to-time, the studio would like to invite you to exhibition openings, installations, presentations, and performances.
Sign up to receive emails from us:
Social
If you would like to keep an eye on what Belle & Wissell is doing in social circles:
Belle & Wissell crafts participatory experiences that blend inventive design and technology.